Attorney Lewis Offers the Best in Divorce and Family Law Practice
You need the very best divorce attorney possible when facing the prospect of divorce or other family law challenges. Attorney Lewis has specialized in divorce law, child custody, property division, alimony support and other family law matters since 1995. Whether your situation is contested or uncontested, Attorney Lewis applies the highest degree of caring, competence and professionalism in divorce proceedings.
Sensitivity, Strength and Experience: Three Essentials for a Divorce Attorney
Attorney Lewis has represented many thousands of divorce clients over the past 20+ years, always sensitive to the fact that the process of divorce can be overwhelming and the challenges manifold. You want a divorce lawyer who combines sensitivity, strength and experience to present the best approach regardless of the particulars of your case. And what does this come to? The optimal practice is quite simply to keep the best interests of the client first and foremost. Attorney Lewis understands that, if you are a parent, the best interest of your children is of critical importance, not only in settlement but also to maintain a working relationship with your ex-spouse for the sake of the children.
We will not put our interests ahead of what is right for our clients. We care about our clients and are passionate about what we do because it matters – families matter. When you are vulnerable, you do not want to be, nor should you be, taken advantage of by the legal system.
Each case is unique, of course, but there are many issues that frequently occur, and this is where our experience really makes a difference. When these issues arise, we have the knowledge to answer all your questions and the background to expertly address them. We understand that divorce can be very emotional and life-altering, and you deserve the best moving forward.
In sum, you deserve to be expertly represented by an attorney who not only specializes in all areas of family law, but who has the necessary experience for all the issues that can arise, and not just be represented by someone who is starting out or who only has a few intermittent divorce clients.
Attorney Lewis provides skilled, caring and innovative solutions to your personal family law issues. He will help you navigate a complicated legal system at this critical time in your life.
Divorce Settlement and Trial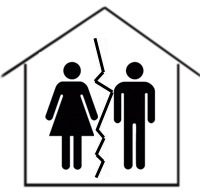 We strongly believe in the power of negotiation and working with our clients to mediate and carefully craft their own agreements whenever possible, especially when children are involved. In most situations, our strength and expertise enable our clients to negotiate settlements without having to go to trial. This lets you reduce the bitterness involved in the process, obtain the best result in the shortest time, and keep your costs down.
However, when a trial is necessary, we will not back down! With over 20 years of experience, we have the needed expertise inside the courtroom. We are experienced in all aspects of the discovery process, motion practice and depositions leading to trial. We know the system, the people in it, the difficulties that can arise and many of the tendencies of individual judges. We will work closely with you to carefully evaluate all aspects of your case, to develop a trial strategy and to carefully implement that strategy at trial.
Divorce Law Office Free Comprehensive Initial Consultation
Please contact us at 1-800-DIVORCE (1-800-348-6723) or (508) 879-3262 (outside of Eastern and Central Massachusetts) to set up a free Comprehensive Initial Consultation. During this meeting, we will first and foremost listen to you and your needs. Then, we will work with you to develop a strategy that best meets your needs. We can explain your rights, inform you about your best course of action while the divorce is pending, and, most importantly, help give you peace of mind during critical and difficult times.
We will discuss the specific facts of your case
We will discuss your legal rights in the case
We will explain the process to you
We will help answer the Child Custody questions that arise
We will help answer the Alimony questions that arise
We will help answer the questions relating to the division of property
We will help answer the questions regarding Domestic Violence issues
We will provide a "road map" for the legal proceedings
FAQs

Q. I was divorced several years ago and I'm unhappy with the terms of the divorce. Can I change these terms?

A. Yes and No. Generally, divisions of property are final – except in cases of fraud. However, child related matters may always be brought back to Court upon a showing of a substantial change in circumstances of either party or the child(ren). (Read more...)
Areas of Service include but are not limited to the cities and towns listed below. Click on a town for easy-to-follow directions and information.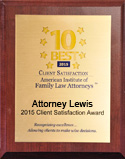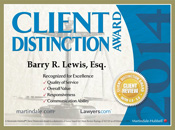 Schedule a Free Consultation